Learn How Occupational Therapy Could Benefit You
Contact our Charlotte, NC-based practice for customized adult occupational therapy treatment
Injury, illness and disability can prevent people from doing daily activities, but occupational therapy helps people regain essential skills. Gaitway of Charlotte LLC has made treatment more accessible to residents in the Charlotte, NC area by providing in-home occupational therapy services.
We will...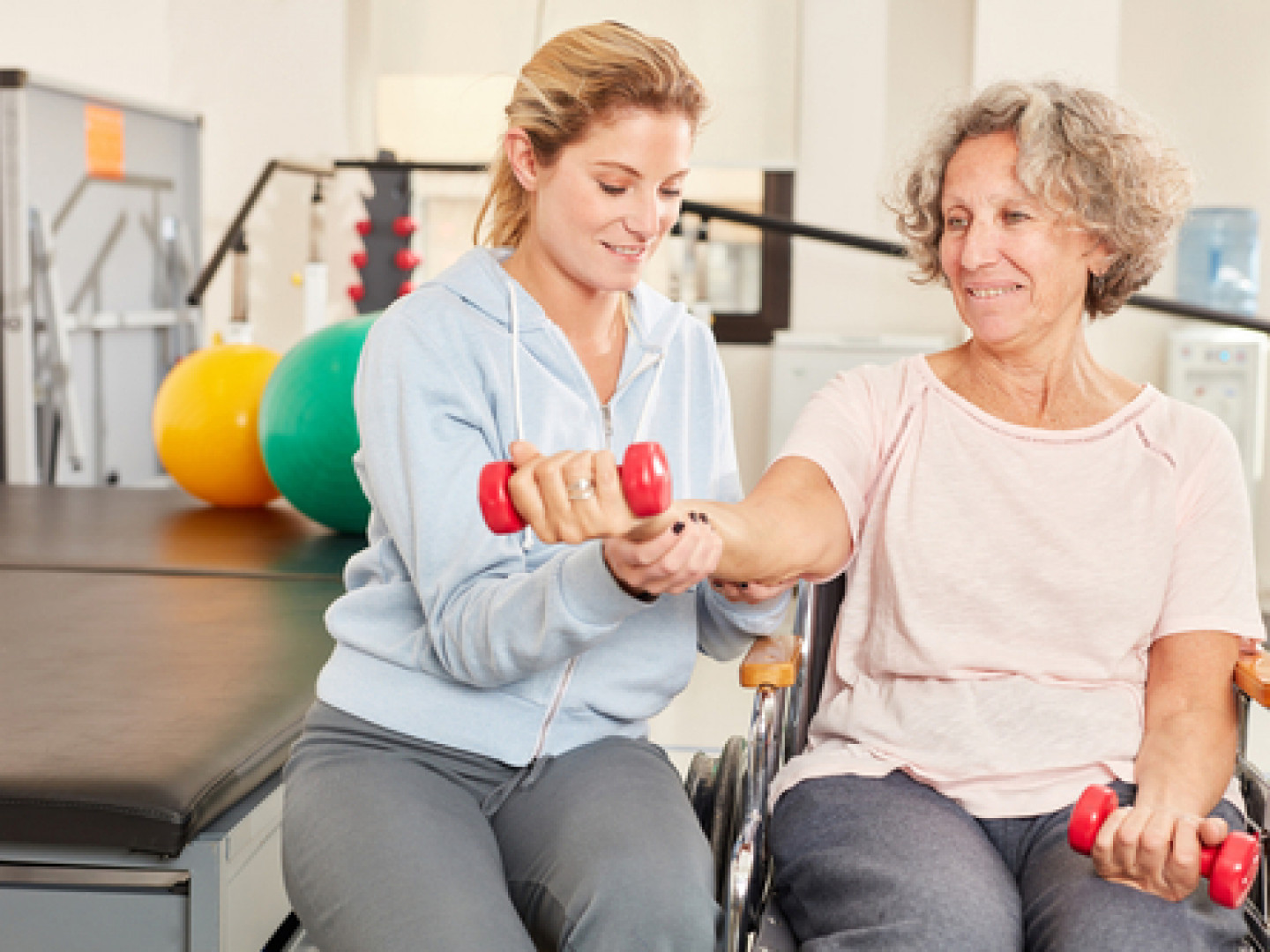 Evaluate your current needs and challenges with a thorough physical examination. We like to learn about your life experiences, hobbies and life in general. We will listen to your goals for treatment and what is the most important part of your recovery for you.
Develop a treatment plan based on your specific needs that we establish from a detailed evaluation.
Integrate a carefully crafted treatment plan that uses everyday tasks as your "Challenges" – you improve by living life and we will show you how.
All treatment plans are crafted to have the most impact and stay within your budget. With our help, you can recover quickly, regain some independence and enjoy a higher quality of life. Call 1-833-GAITWAY now to learn about your treatment options.
Take control of your treatment
Insurance companies can limit what occupational therapy services patients receive by refusing to pay for certain treatments. Gaitway of Charlotte works for clients on a private pay basis. By eliminating the insurance company we can use all of the tools in our toolbox to have the greatest impact on your recovery and meet your goals.

Contact our Charlotte, NC practice today to learn how affordable and effective occupational therapy can be.
Gaitway of Charlotte LLC
Charlotte, NC 28270

Call Us
Phone: 1-833-GAITWAY

Hours
Mon: 9am-5pm
Tue: 9am-5pm
Wed: 9am-5pm
Thu: 9am-5pm
Fri: 9am-5pm (Evenings & Weekend by Appointment)
Sat: by appointment
Sun: by appointment

Willing to travel outside of Charlotte on a case by case basis. Please call for more details