Gaitway of Charlotte was formed in 2012 by Alison Starkey PT MBA/MHA CAPS CDP, Licensed Physical Therapist and Certified Aging in Place Specialist (CAPS). Alison is also a Certified Fall Prevention Specialist ( CFPS) and notably one of the first in North Carolina to have this designation.
Gaitway provides consulting services to the Greater Charlotte area on how to enable older individuals to remain in their homes - safely - while not just surviving but thriving with the greatest quality of life possible. We aim to provide you with the PEACE OF MIND that your loved one is safe and happy... in their home. Gaitway has a team of qualified and skilled consultants with years of experience in the rehabilitation industry who know what goods and services really work and which ones don't.

Through objective assessment and screening, we are able to provide our clients with an in-depth report of what the status of their loved one is today, what we can do now to make their situation safer and more fulfilling, as well as provide some insight into what may lie ahead and how to plan for those eventualities.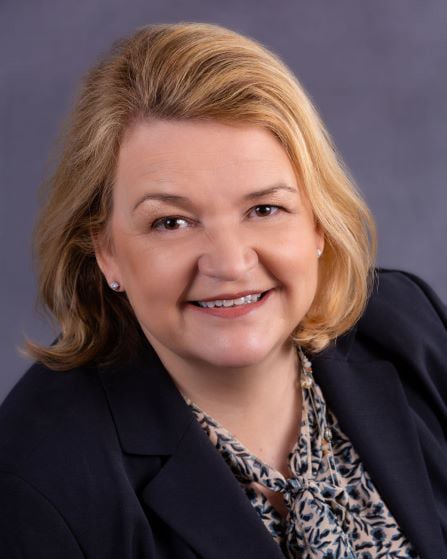 Services Offered
Our consultants will provide a comprehensive evaluation of your Charlotte, North Carolina home and day-to-day lifestyle. We'll use evaluation methods such as the Berg Balance Scale and the Allen Cognitive Level Tool. These assessments will help us put together a road map for both care giving and our services. Once the assessments and screens are complete, we'll provide you with a detailed report. The experts at Gaitway of Charlotte will consider all factors during our consultation with you.

Here are a few of the screenings we can provide and what's included in each:
Medication management screening. We'll review medication procurement, delivery and storage processes. We'll recommend reminders for the memory-impaired and solutions for caregivers.
Nutritional screening. We'll take body measurements and complete an industry-established questionnaire encompassing food habits, hydration, dysphagia, cognition and medication usage. We'll screen for risk factors such as malnutrition.
Driving screen. We'll complete a stationary, in-car evaluation that encompasses ranges of motion, blind spot checking, vehicle control usage, cognitive ability and brake reaction time.
Cognitive screen. We'll administer the Montreal Cognitive Assessment (MoCA).
Based on our findings, we'll forward concerns to your primary care physician, referring physician, neurologist or medical specialist. In the case of the road test, we can recommend a local road testing company.
We also provide Physical, Occupational and Speech Therapy in the home with services available in NC and SC.
Allow us to provide expert treatment on more complicated issues such as stroke, TBI/head injury and complex medical issues. Gaitway offers these services on a private pay basis and provided in your home. Not satisfied with your mobility or want to explore some technology based devices ? Are you looking for a maintenance plan to prevent deterioration ? Call us for a private consultation and pricing.

When indicated we will refer you to local providers who will provide any necessary non medical in-home care. We also refer clients for home renovations - perhaps to make a bathroom more accessible as well as agencies that can provide sitters, assistance with errands and even personal chefs. We will help you formulate a customized plan that will meet your goals for your loved one.

Contact us today to see if we can help!
Who can we help?
We are able to help any individual that you are concerned about - we deal mostly with older adults but can also help anyone who has been dealing with complicated or lengthy illnesses, a recent bereavement, or with special needs. Sometimes we will evaluate someone who you are concerned about - and find that they are doing great - that in itself can provide you with peace of mind.

Persons with some of the following medical conditions may be at risk in the home:
Stroke
Traumatic brain injury
Dementia or memory dysfunction
Falls or a recent bone fracture
Total joint replacement
Multiple Sclerosis
Parkinson's disease
COPD / Emphysema or Asthma
Autism
Mental Health diagnosis
Failure to Thrive
Difficulty walking, going upstairs or getting out of the house
Shortness of Breath
Depression, bereavement or withdrawal from usual activities.
What information do we need?
We will need to know all of your medical history, medications and the doctor(s) that you see regularly. We have a routine form for you to fill out that will give us the information we need on your current circumstances, medical history and location of any pain you may be having. This information is private and protected - please refer to our privacy policy for more information. It is helpful if we can review this information prior to your scheduled visit so we know what your individual needs may be. Sometimes, it is helpful for us to know your insurance coverage so we can make recommendations on particular services that may be covered. This might include medical equipment or in-home skilled services.

All forms are available on our website under Forms. You can email them to us, fax or send to us via the US Mail.
What happens once we complete the report?
We will meet with you to discuss which recommendations you feel comfortable with. Please know that all our recommendations are just that - we are here to help you and so you get to choose which way to do things. We will then provide you with companies who provide the goods and services we recommend - all of these companies have been pre-screened for your convenience to ensure the best possible experience for you! Coordination of services is available for an additional fee.

Lastly, we also make recommendations in order to prepare for what the future holds. Again - we will refer you to the appropriate resources available in your community. Planning may be related to estate and asset protection or planning for the future in anticipation of any future needs you or your loved one might have. Please know that all of these recommendations are optional for you to pursue.
What happens after that?
Gaitway wishes to ensure that you are totally satisfied with your experience. If, for any reason, you want to explore other options - we can assist you. In addition, six months after our evaluation and screening, we will be in touch to find out how you are doing. We want to make sure that you are doing well and that our recommendations have made a positive impact. We will always be happy to come back and see you to upgrade your file. This is free of charge as long as there is no change in your health, mobility or living arrangements.
VP- Charlotte Mothers of Multiples, Inc. (Children)
Responsible for engaging sponsors for meeting - doubled membership during term.

Member- Metrolina Falls Coalition (Health)
Jan 2012 - Present

Chairman - School Leadership Team at Elizabeth Lane Elementary School (Education)
Aug 2011 - Jun 2016

School Leadership Team at Randolph Middle School (Education)
Aug 2016 - Present

Board Member- The Charlotte Village Network
Jan 2016 - Present
Gaitway of Charlotte LLC
Charlotte, NC 28270

Call Us
Phone: 1-833-GAITWAY

Hours
Mon: 9am-5pm
Tue: 9am-5pm
Wed: 9am-5pm
Thu: 9am-5pm
Fri: 9am-5pm (Evenings & Weekend by Appointment)
Sat: by appointment
Sun: by appointment

Willing to travel outside of Charlotte on a case by case basis. Please call for more details